miramare e castello
Mediterranean Luxury
By the sea, in the village of Ischia Ponte, with a unique view of the Castello Aragonese
A dream holiday and a place of magic: our 5-star hotel for holidays in Ischia is located here, between the sea, the Castello Aragonese and the colourful fishing village. The different shades of blue of the sea, the purity of the air rich in saltiness, and the view of the island of Ischia make our hotel a destination for holidays dedicated to relaxation and good living.

In addition to these natural wonders, you will find cuisine of the highest level, in the hotel's two restaurants, a wellness area with spa treatments, an outdoor swimming pool and a rooftop terrace where you can soar to fill your eyes with wonder.
Treat yourself to a special holiday, out of time, unforgettable moments that, in recounting them, will continue to bring back the same emotions.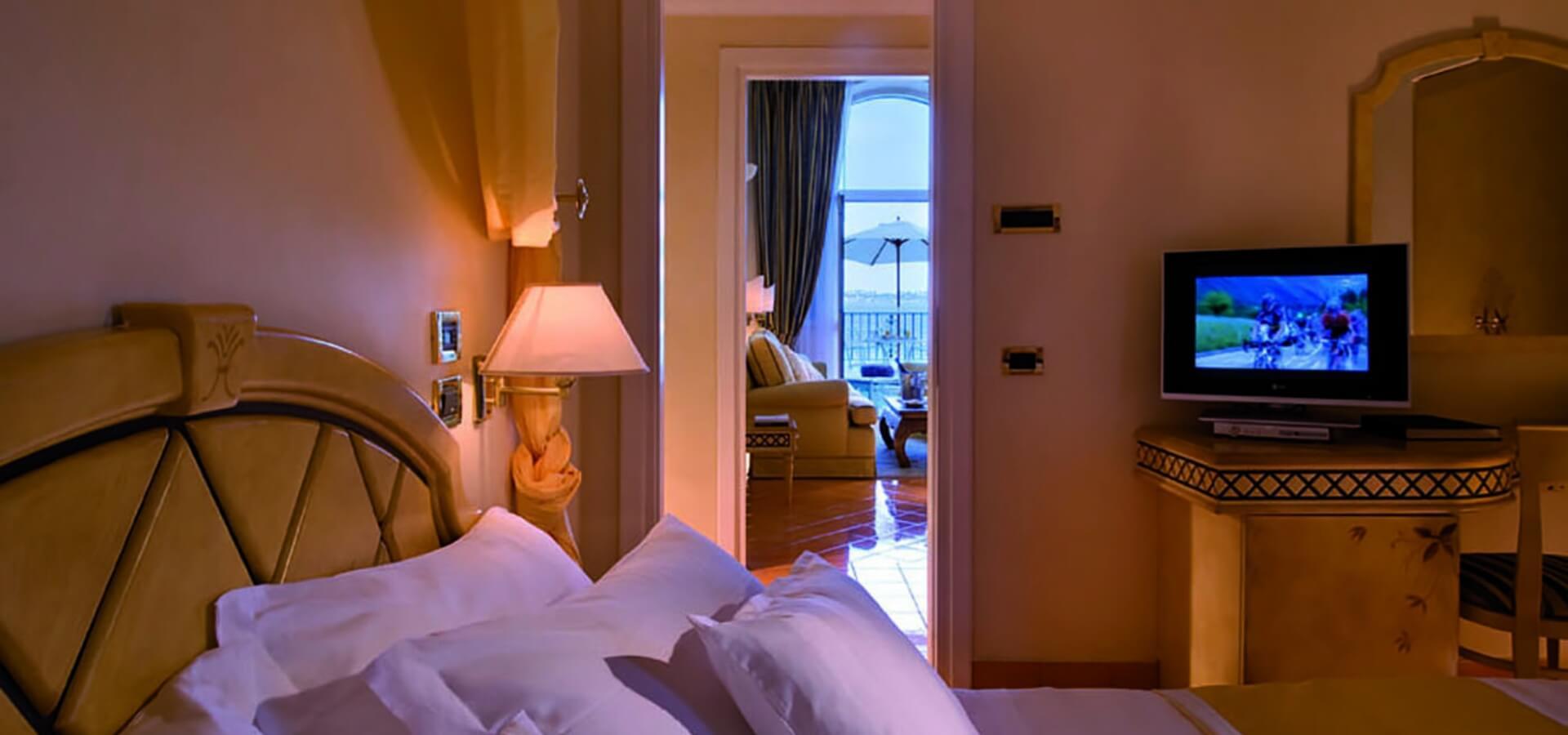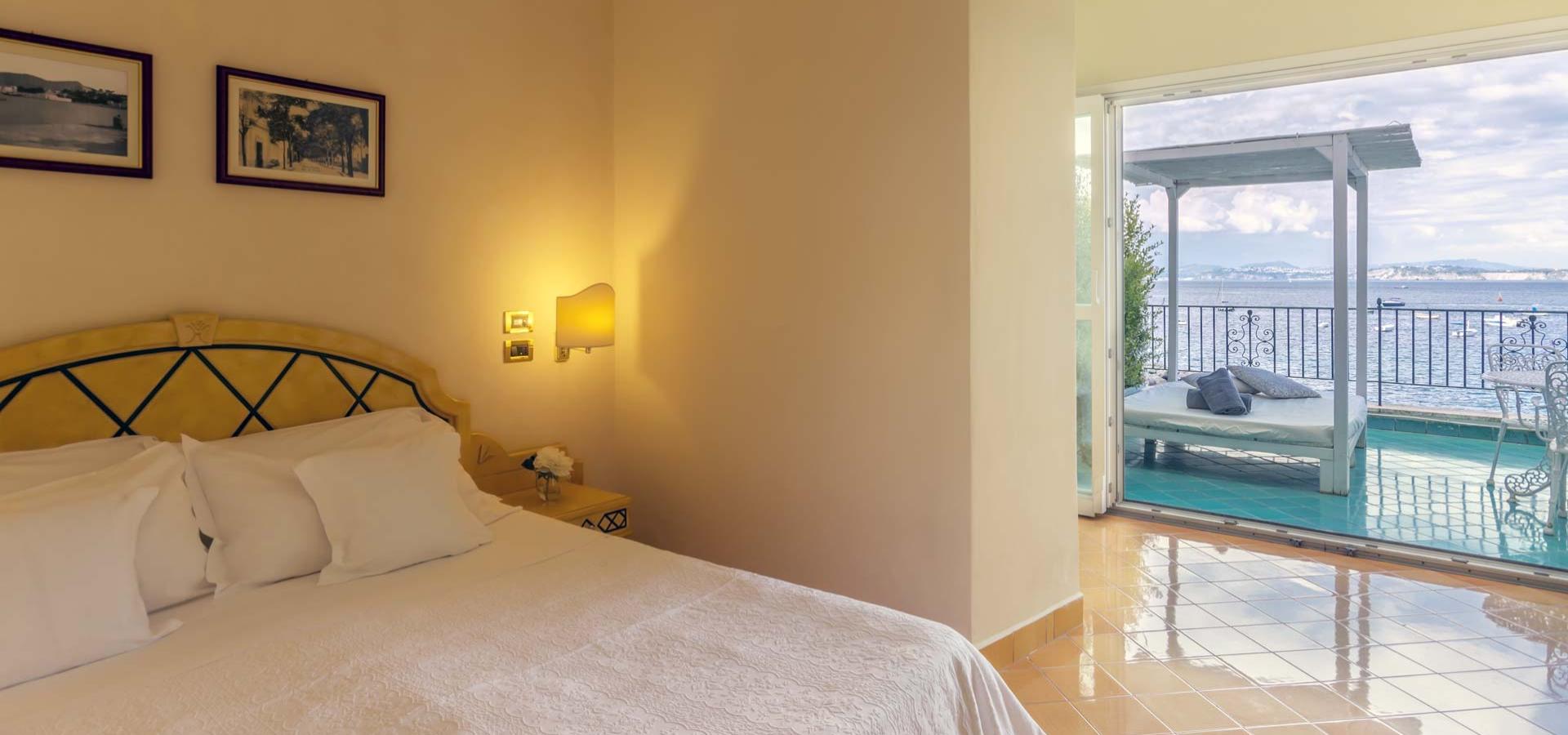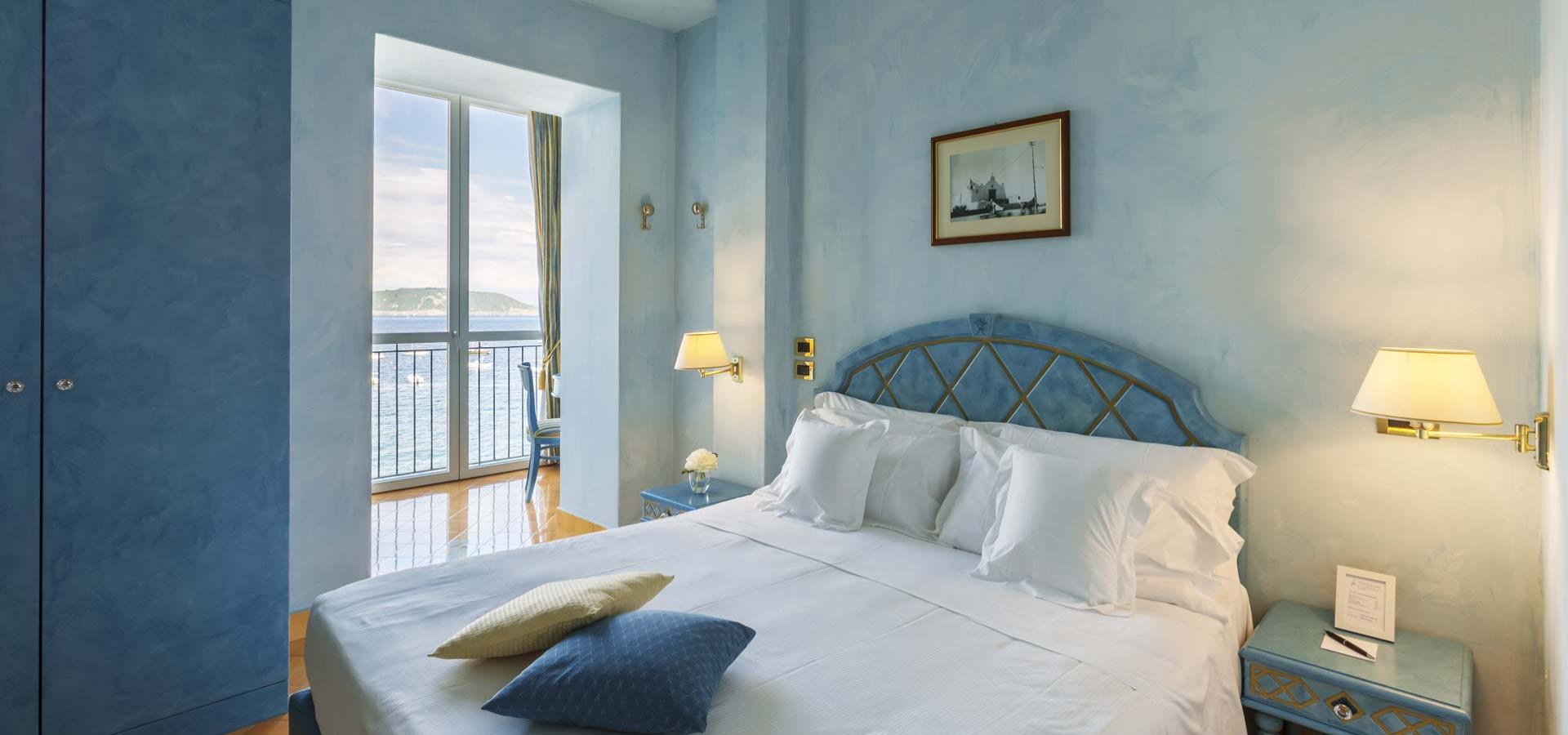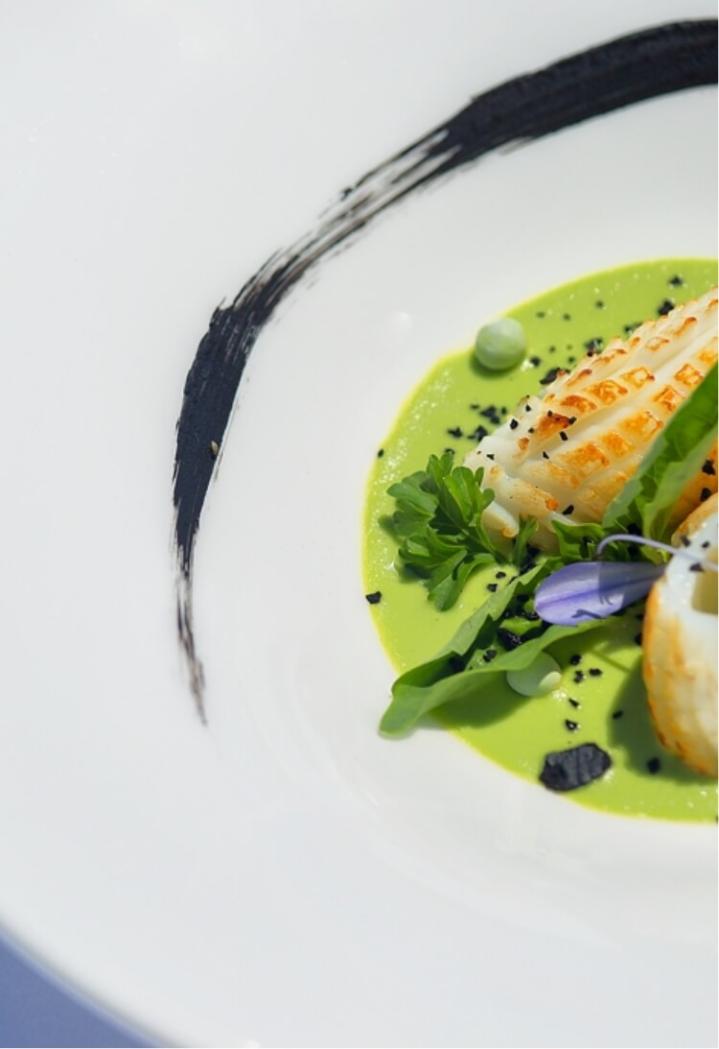 miramare
We offer all our guests the best Mediterranean and Ischian gastronomic tradition. From breakfast by the sea, to snack lunches on the beach, to meals in the dining room. Then there is our seafront platform accompanied by the exclusive view of the Castello Aragonese.

LA LAMPARA
A restaurant that is also open to the outdoors, here Chef Ciro Calise prepares delicacies to be enjoyed in front of one of Campania's most breathtaking panoramas.

a thousand shades of blue
alysandy spa
To achieve harmony of body and mind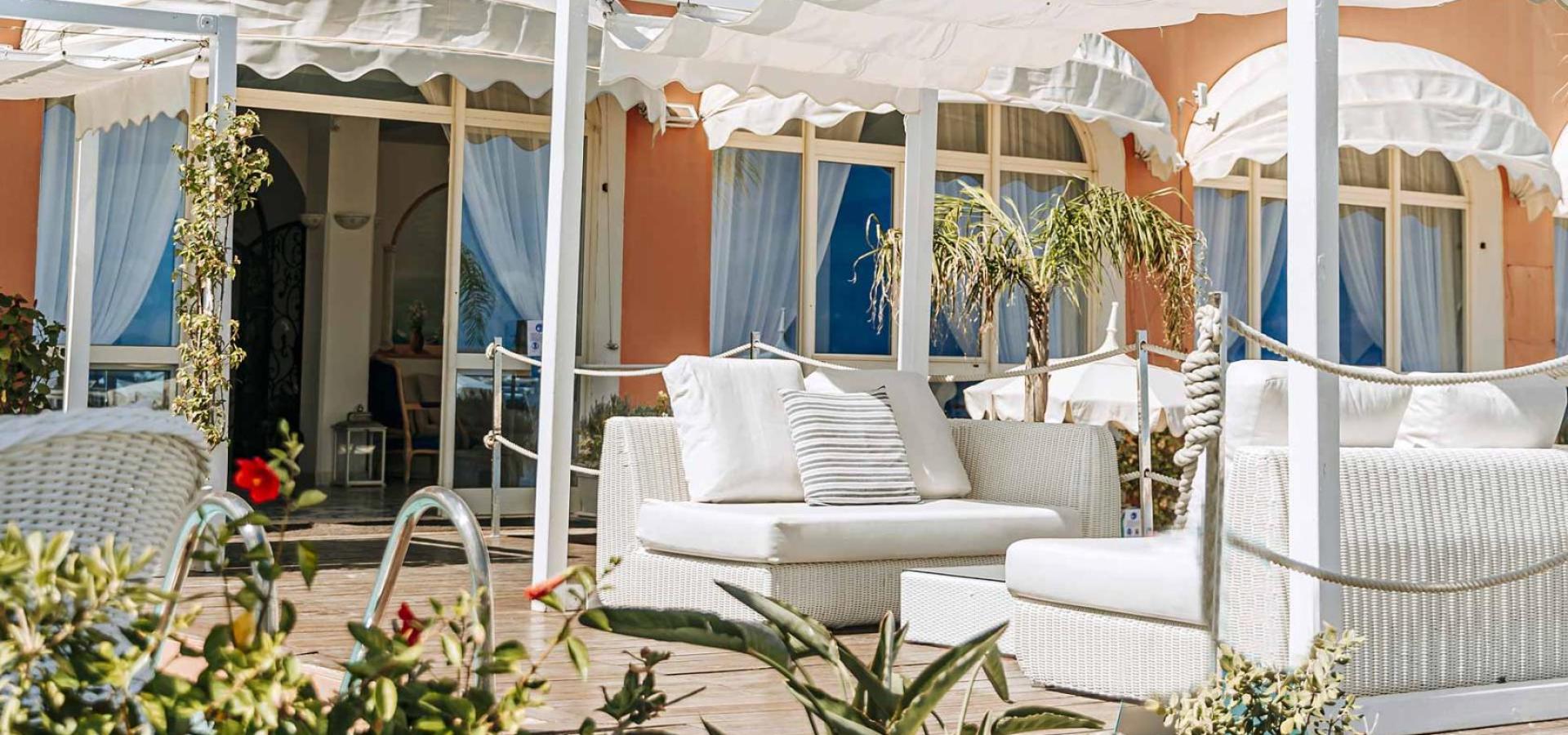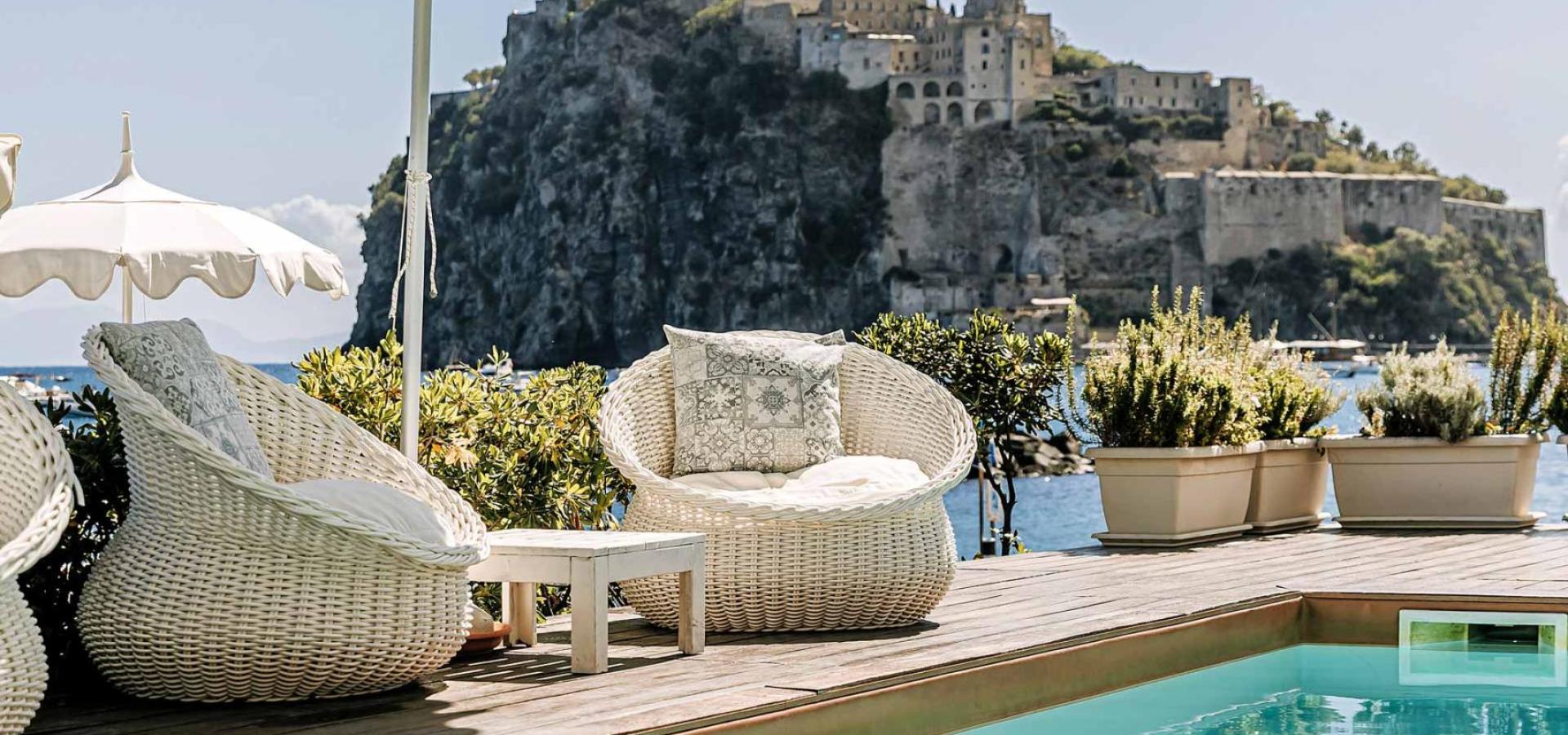 Private beach
Enjoy the sun and sea of Ischia without leaving the hotel.